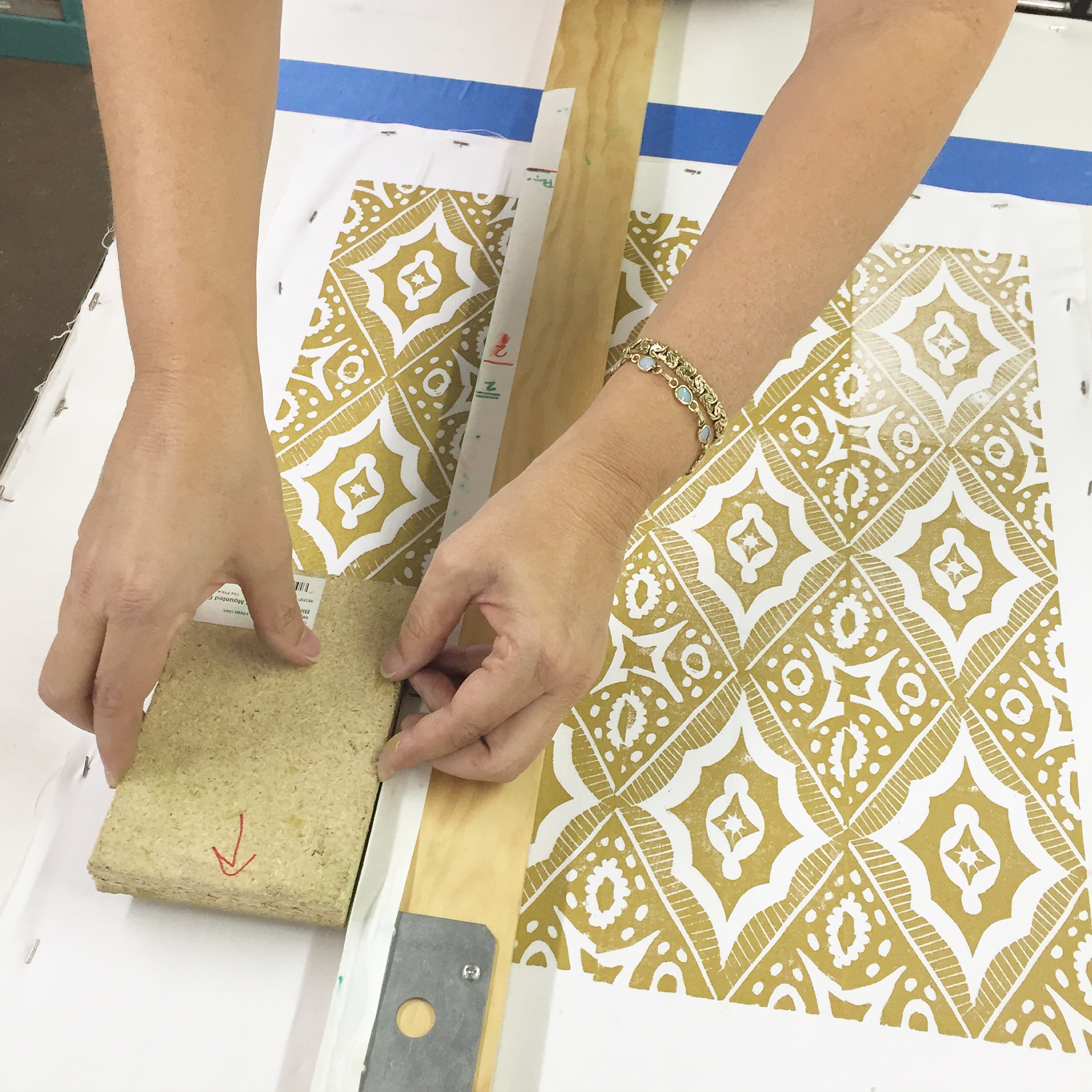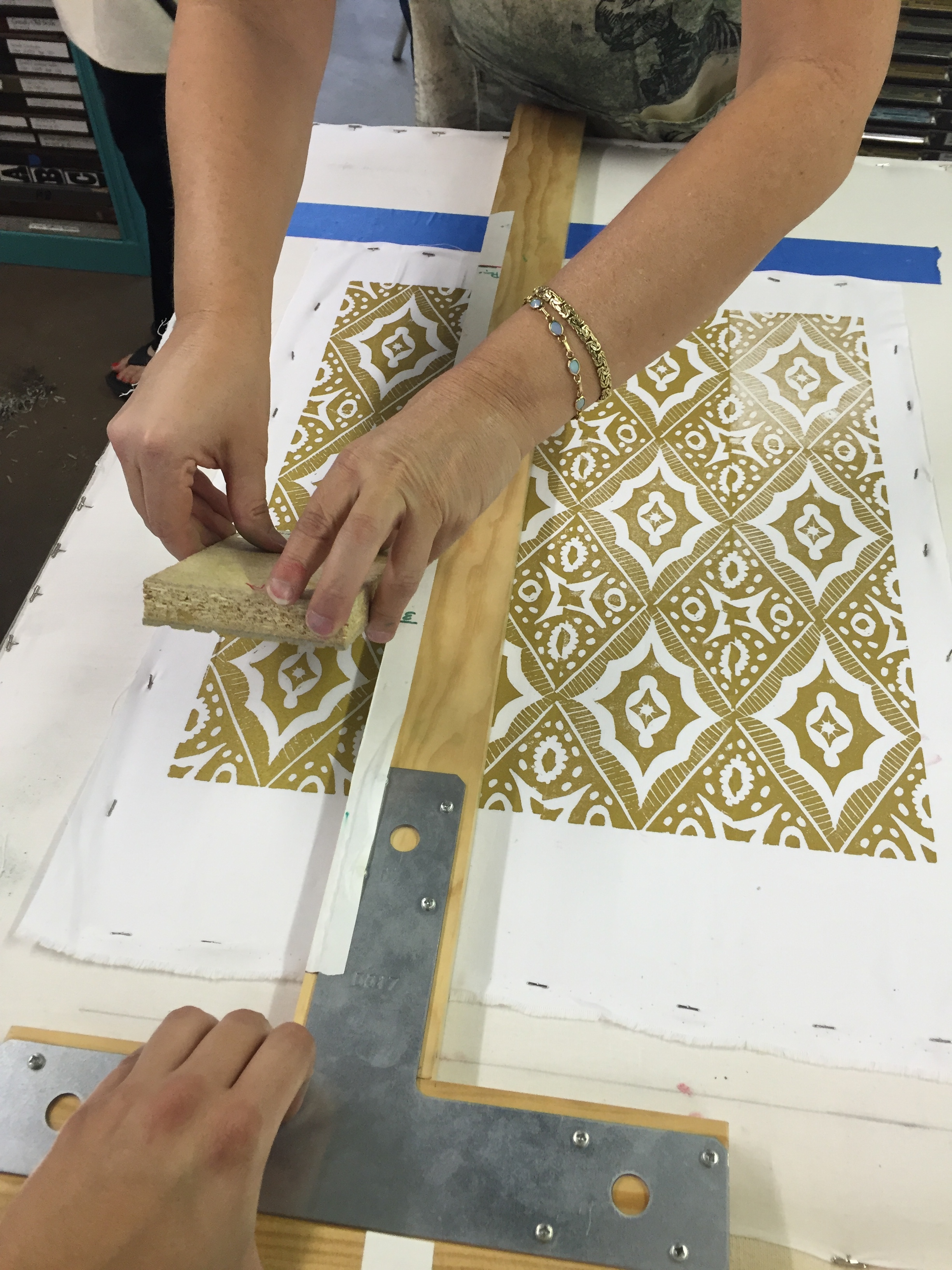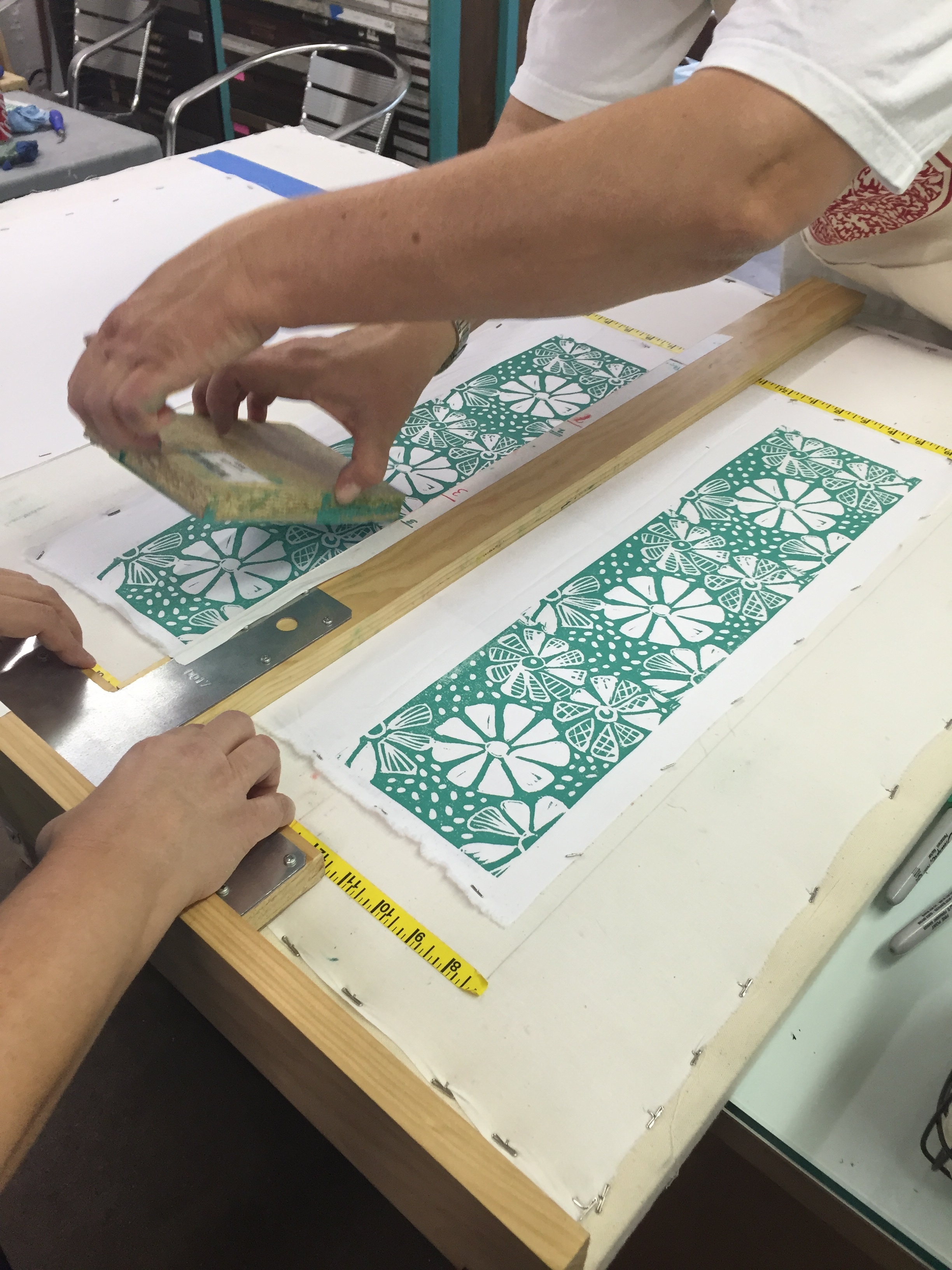 The traditional method of block printing textiles is finding new life in contemporary art and design, giving fabrics a tactile, handmade look. Students will learn about creating motifs and repeat patterns, and will carve their own designs onto linoleum blocks. In-studio printing using printing presses and professional equipment and techniques will be taught, as well as DIY at-home methods. Students will get to test their images on fabric in class.
This workshop will be held in IS Projects in Fort Lauderdale's arts and technology district, Fat Village. Our instructor will be IS founder Ingrid Schindall.
The class includes all materials required, including a fat quarter of white cotton fabric to print on. Students are welcome to bring their own fat quarters, t-shirts, tote bags, linen towels, or any other fabric to print on in class, and they will each leave with a block design to reuse at IS Projects or at home.
IS Projects is a communal printing studio and students can rent time to print fabric after having completed this class.
Students can purchase blank items to print on during the class: shirts are $5 and totes or aprons are $10.
Two sessions: Saturday July 9th and Sunday July 10th. Each session will be exactly the same.
There will be a maximum of 8 students per session. The workshop size is small to ensure each student is given maximum printing time and instructor assistance.
Students should bring a sketch or photocopy of a simple pattern or image that they would like to carve and print. No artistic experience required - if you can trace, you can do this!
SFMQG members will be given priority registration until May 31st. Guests are welcome to register from June 1st onwards.
Register and pay below. Registration non-refundable unless we have a waiting list and can resell your spot. In this case there will be a $5 administration fee to cover payment processing fees.