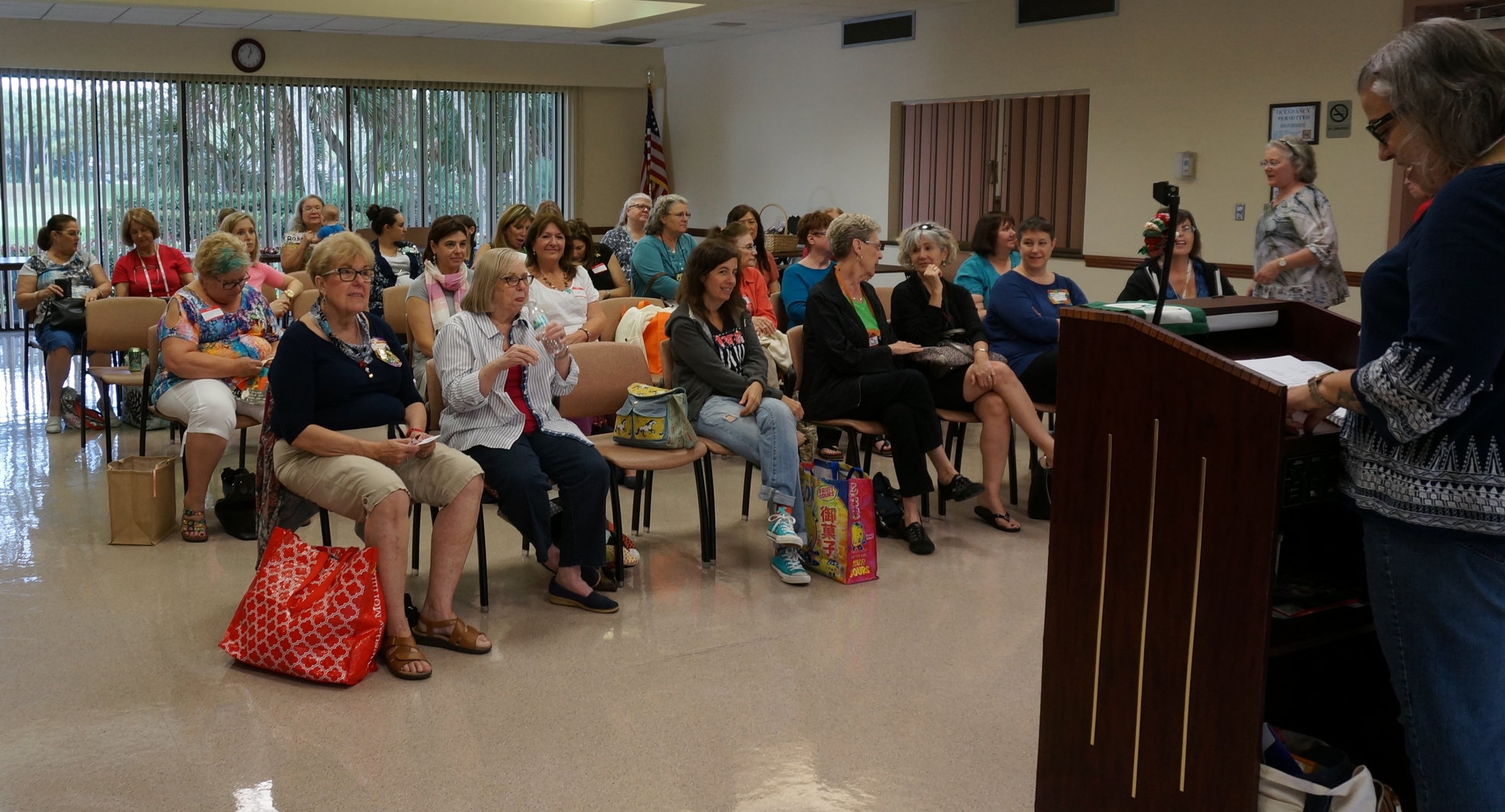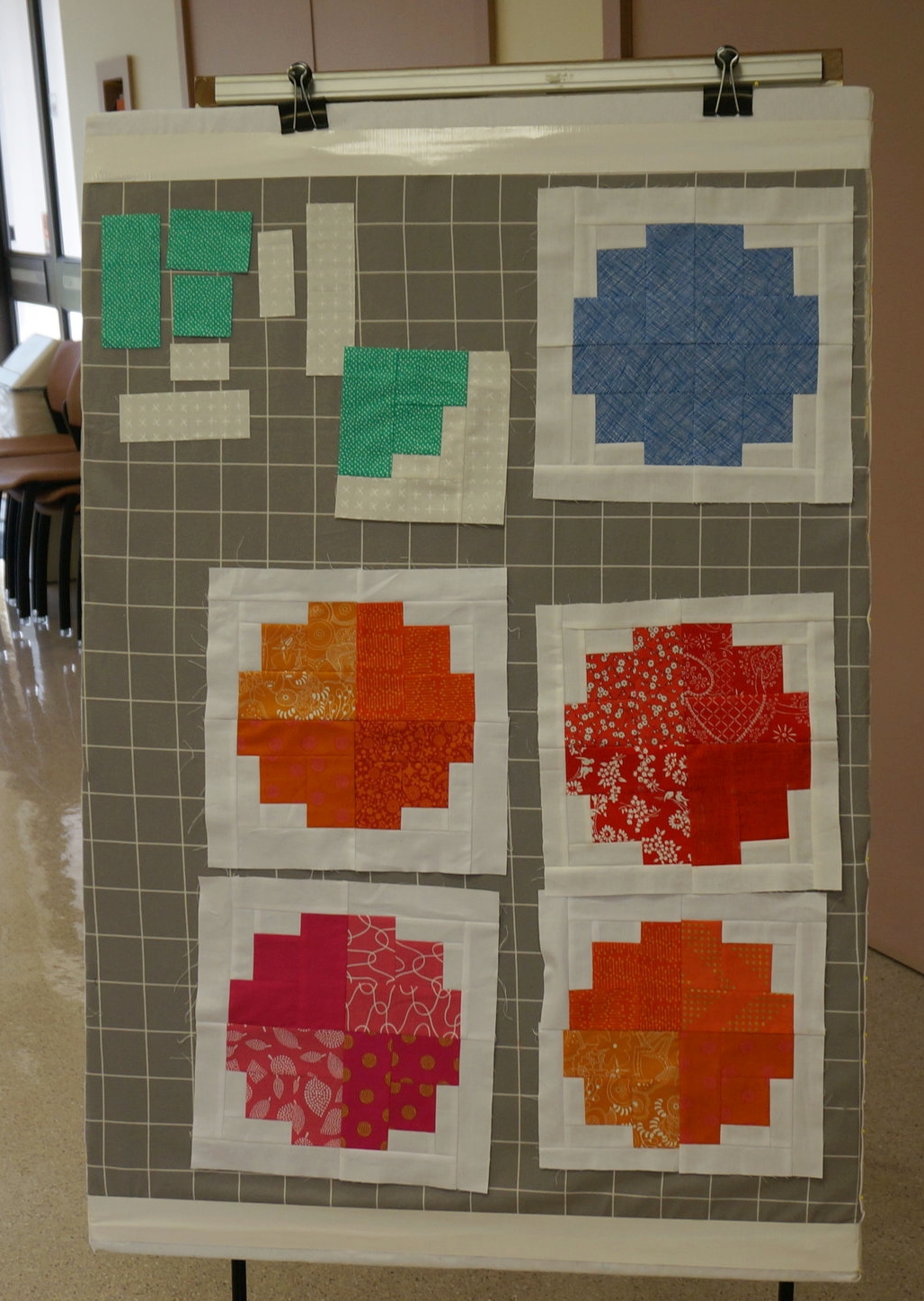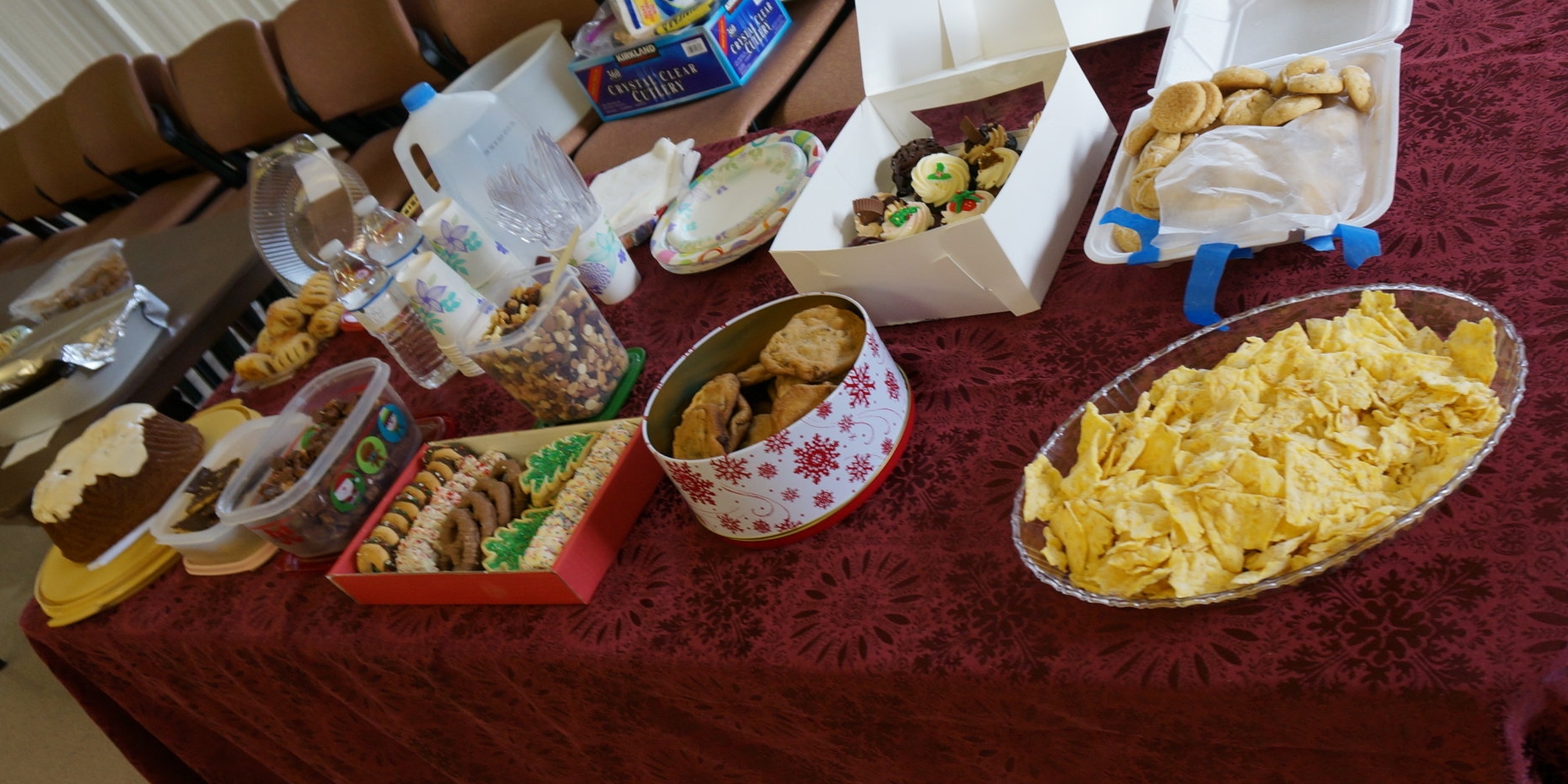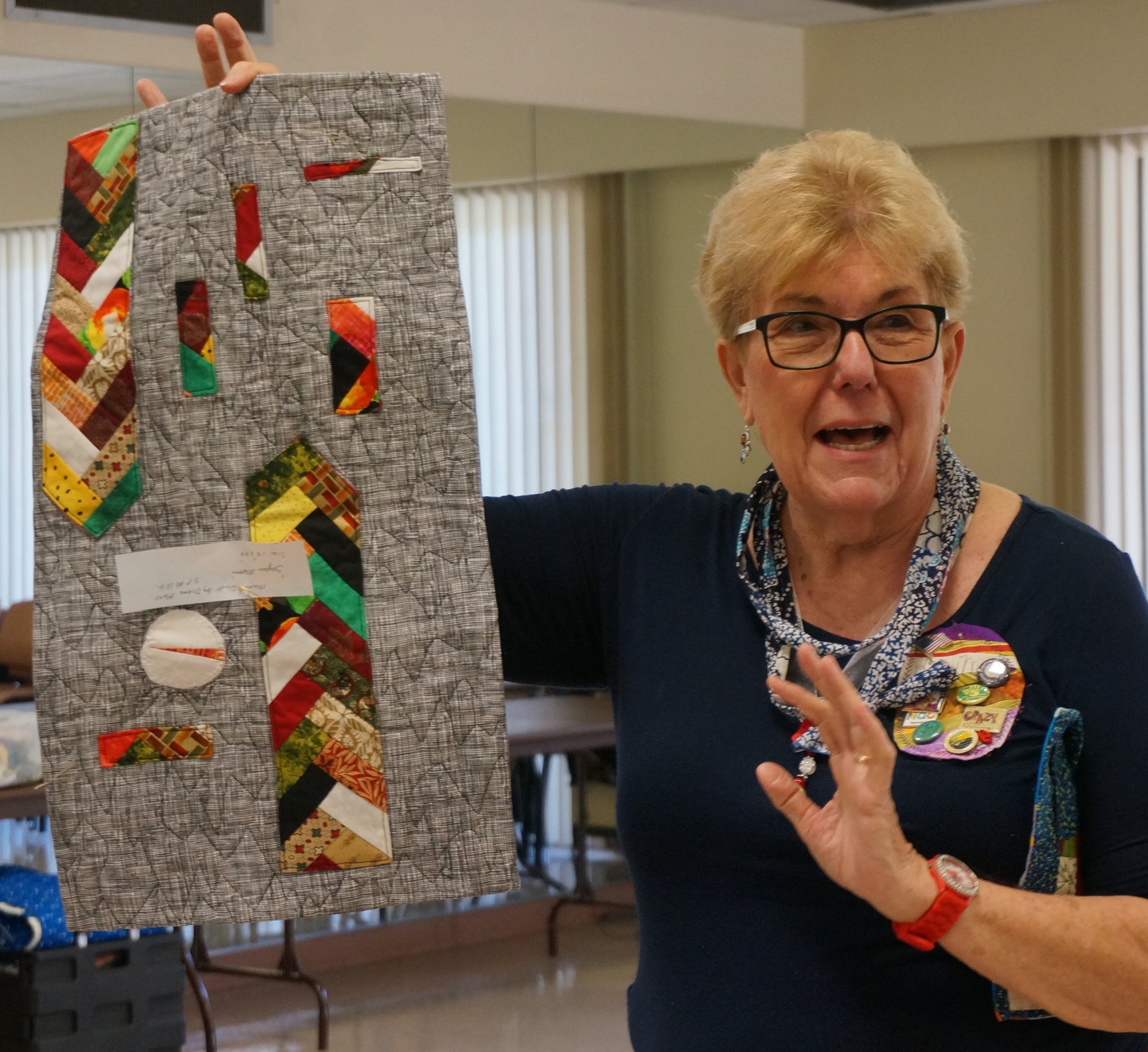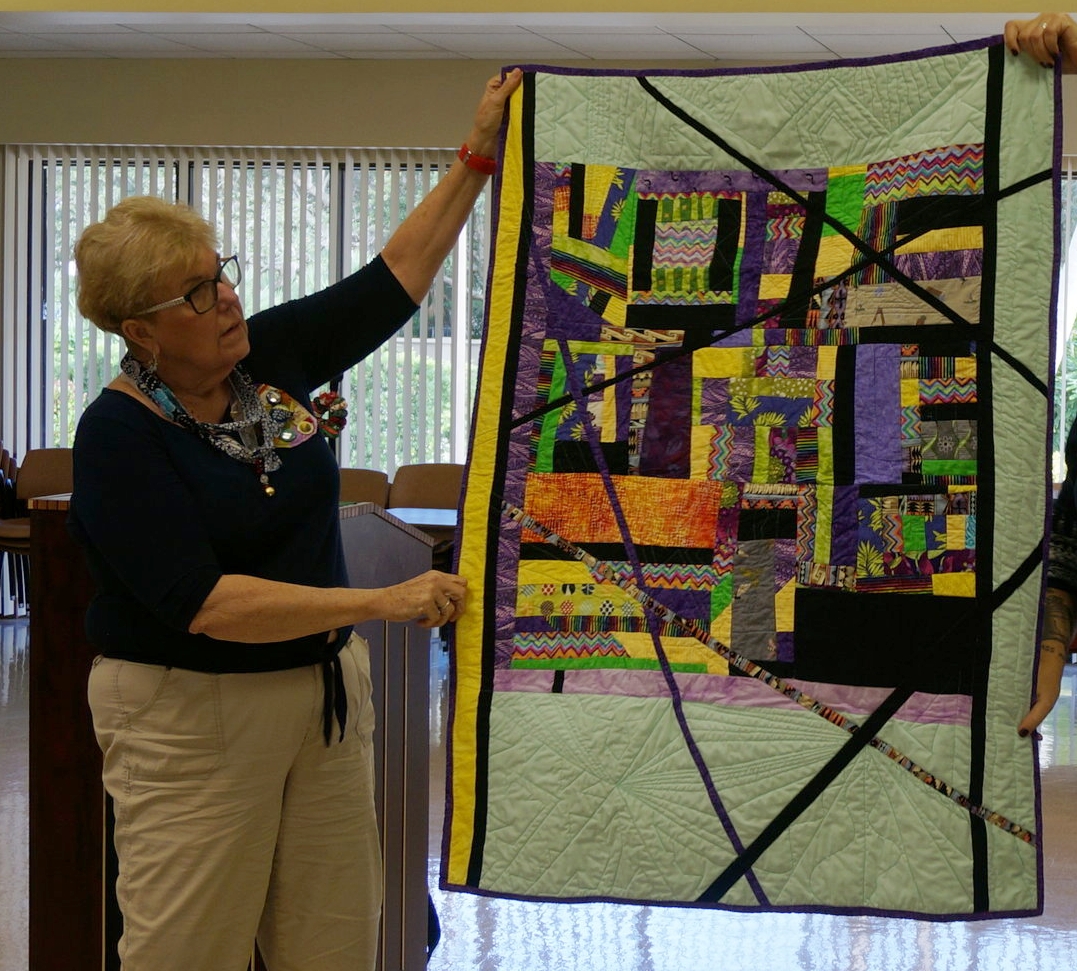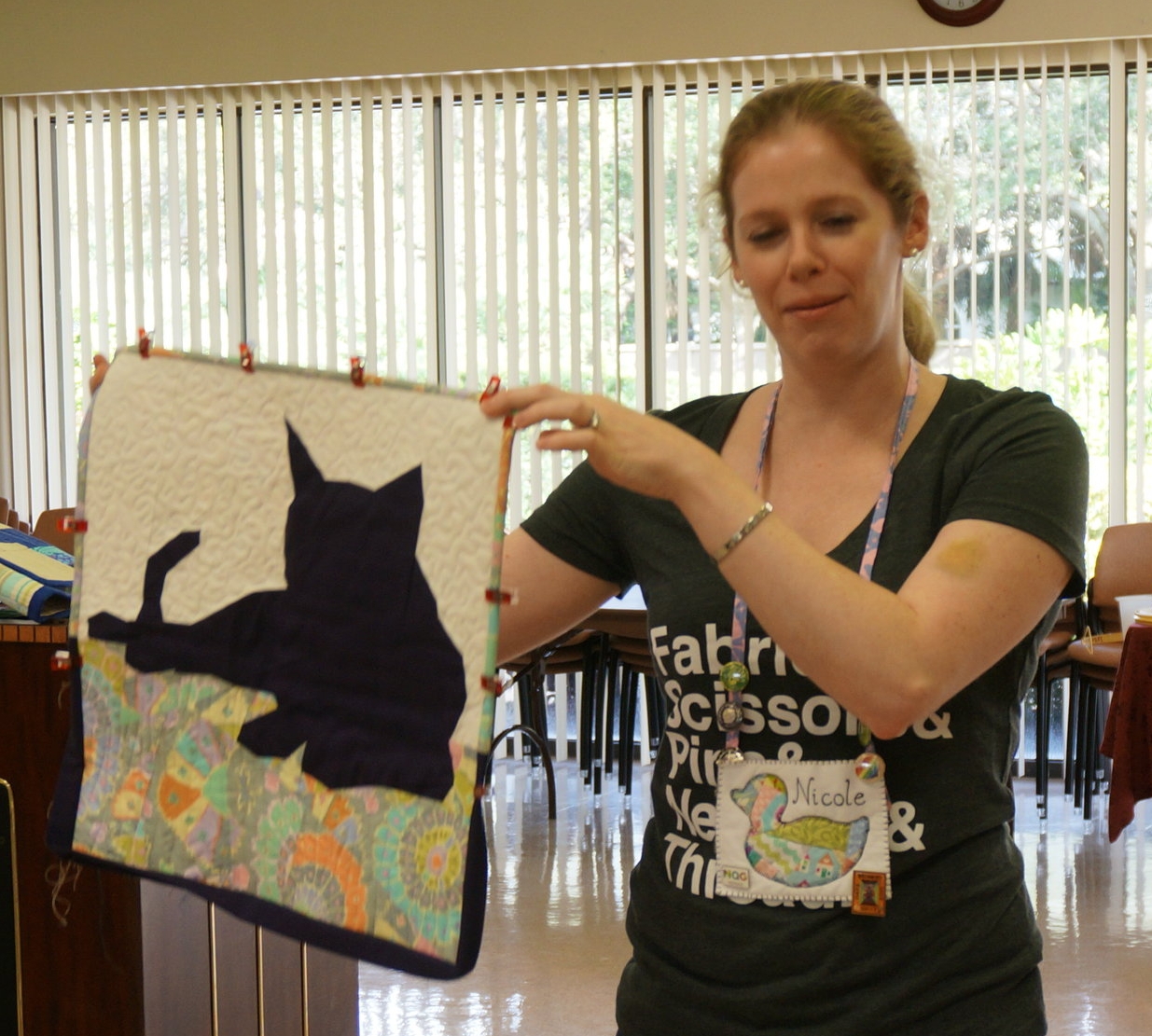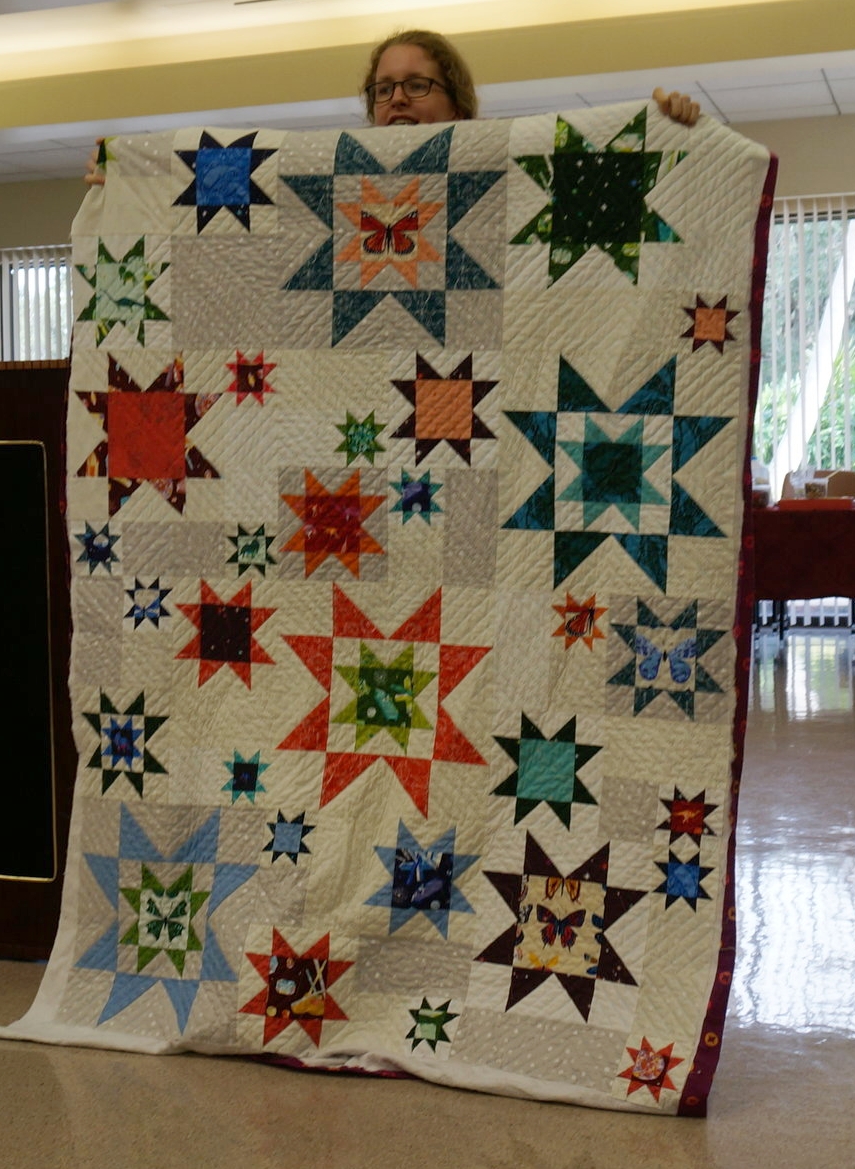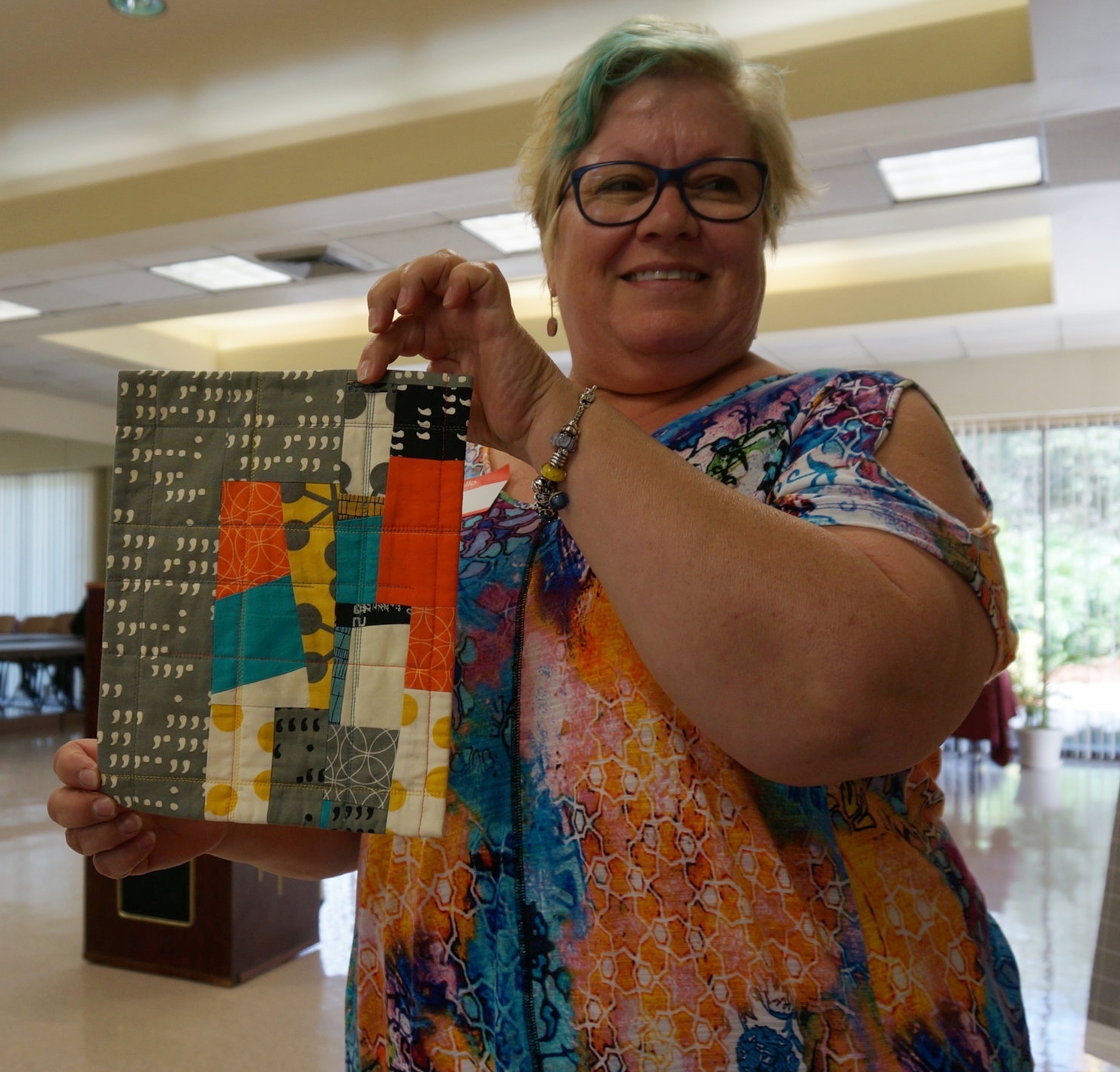 Our last meeting of 2016!
Quiltcon Charity quilt
The quilt is pieced, quilted by Debbie Krajkowski and binding is in the works by Kerrilyn O'Rourke. We will be showing it off at the January 2017 meeting.
BQE
BQE is coming up! There are workshops and a lecture with Sherri Lynn Wood. Don't forget to sign up, this is going to be perfect for modern quilters. SFMQG is sponsoring the Modern Quilt category, and we want to see all of our members quilts on display. Our Mini Madness quilts will be on display and up for auction. Also, The show theme is "Jazz" and there is a special challenge category for that.
The SFMQG banner for the BQE auction table is being made by Marianna Steele and Patti Auten.
President's talk
Allison asked all of our member to please renew membership for 2017.
QAL
Stay tuned for information on the new QAL for 2017
BOM
The BOM AC for 2017 will be Allison Schnackenberg and Ivy. Bagnall They presented the first BOM for 2017, the "Chunky Log Cabin". There are some new things happening for BOM, check the blog post.
Events
The Mancuso Orlando show is January 19-21. SFMQG will have an exhibit of Modern quilts titled "Stitched Together".
Show and Tell
The meeting was finished off with the members show and tell.
Enjoy the holidays! See you next year.
~ Debby Schindall, Secretary 2016