The June 2017 meeting was a major success!
Attendance
We had 44 members sign in. There were three guests, as follows:
Louise from Port St Lucie, brought by Marya
Joey from Port St Lucie, brought by Debbie K, Tonya & Jen
Monique - who googled 'quilt guild' online and found us
What a joy to see friendly new faces!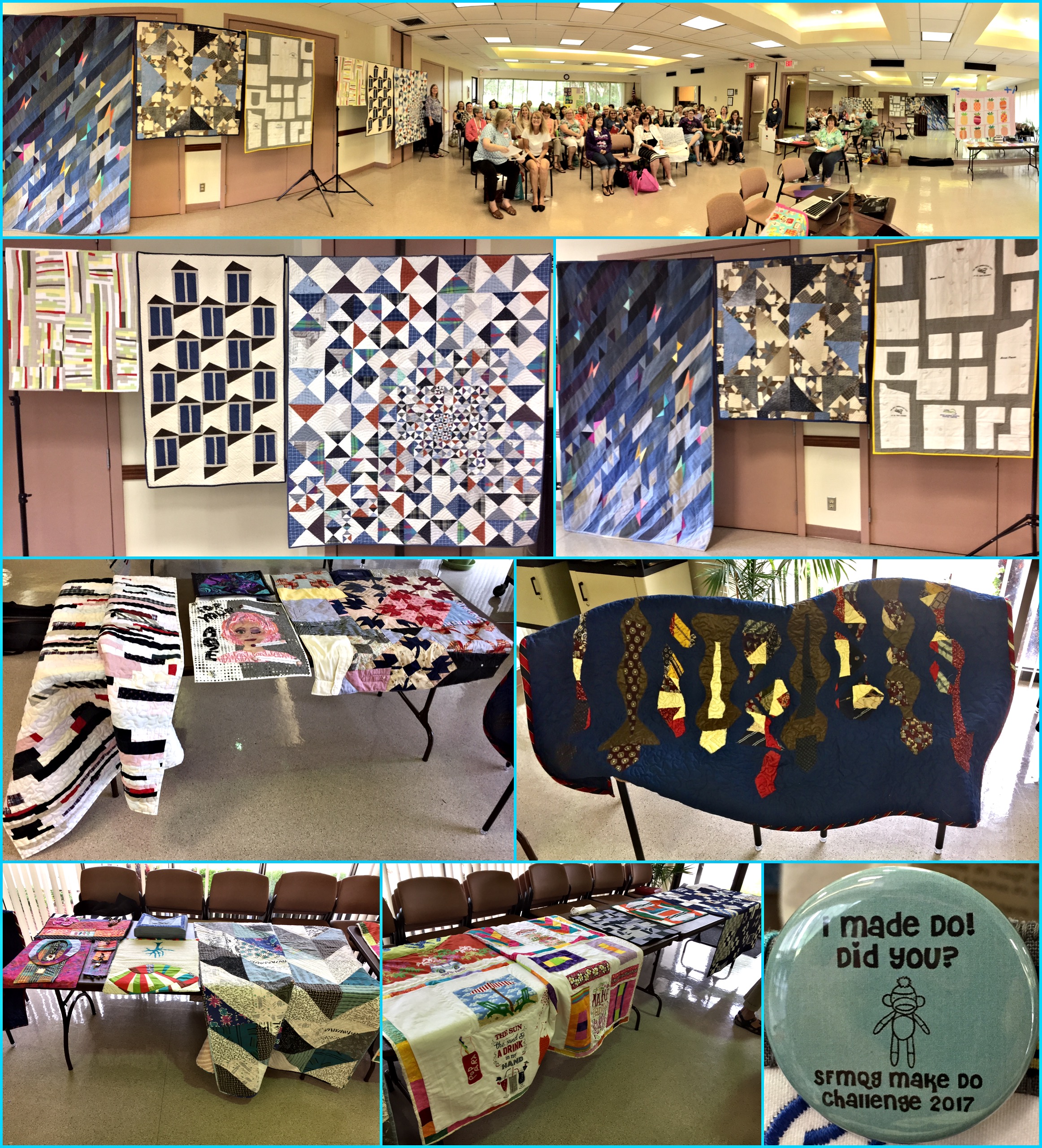 Block of the Month
The June block of the month turned out bright and fun! Can't wait to see a finished project in a future show and tell. See pictures in the slide show above.
The June block of the month is another fun project! Some simple paper piecing makes an adorable bird. You can find the instructions on the blog here.
New Charity Project
Susan DiBartolo spoke with us about a need in Miami for donations to the Ryan's Case for Smiles Charity. This charity provides fun pillowcases to hospitalized children. You can read more about the charity on their website here. A blog post will be up shortly containing more details on how to get involved.
Susan would like to invite anyone interested to make pillowcases and bring them to the meetings - there will be a raffle and prize for those who get involved! More information to come.
QAL - Modern Medallion
Just a reminder, the reveal for the Modern Medallion QAL will be happening at the July meeting! Bring your projects in whatever state they are in. If you are planning on bringing a project, please sign up here.
Latifah Saafir
The sign ups have opened for our August workshops and lecture with Latifah Saafir! Mark your calendars and sign up to reserve a spot! more details can be found on the blog here or on the event pages: lecture, Glam Clam, & Pickled Beets.
Make Do Challenge Reveal
The main event at the meeting was the reveal of our Make Do Challenge project. A HUGE thanks to Patti Auten for organizing this challenge and keeping us motivated over the past months. The projects were all so different and inspiring, as were the stories behind them. Thanks to everyone who participated! And a big thanks to Charlotte for taking the wonderful pictures below.