Vice President Charlotte Noll opened the meeting at 1pm. We all missed our President, Allison Schnackenberg and send get well wishes to her Mom. Charlotte welcomed three new members : May Watson from Delray, Linda Licht from Lake Worth, and Anita Thompson from Miami. We also had 4 guests: Pat Helmcamp from Miami, Brenda Sirmans from Palm City, Joan Smith from NY, and Rhonda Seiman from Boca Raton.
The President's icebreaker this month was "How many sewing machines do you have?" Some of our members have up to 6 machines! Funniest quote was from Pam Chamberlin, she told us that she had just one machine, "like husbands".
Meeting Photo Gallery
Don't forget: If you would like to view the photos full size, hop on over to the Photo Gallery!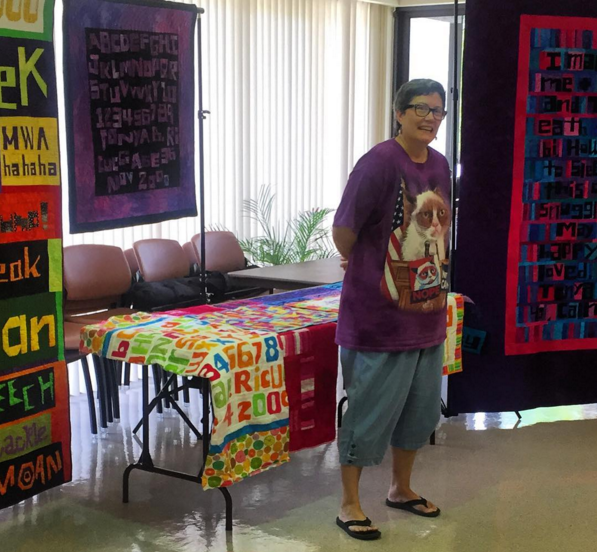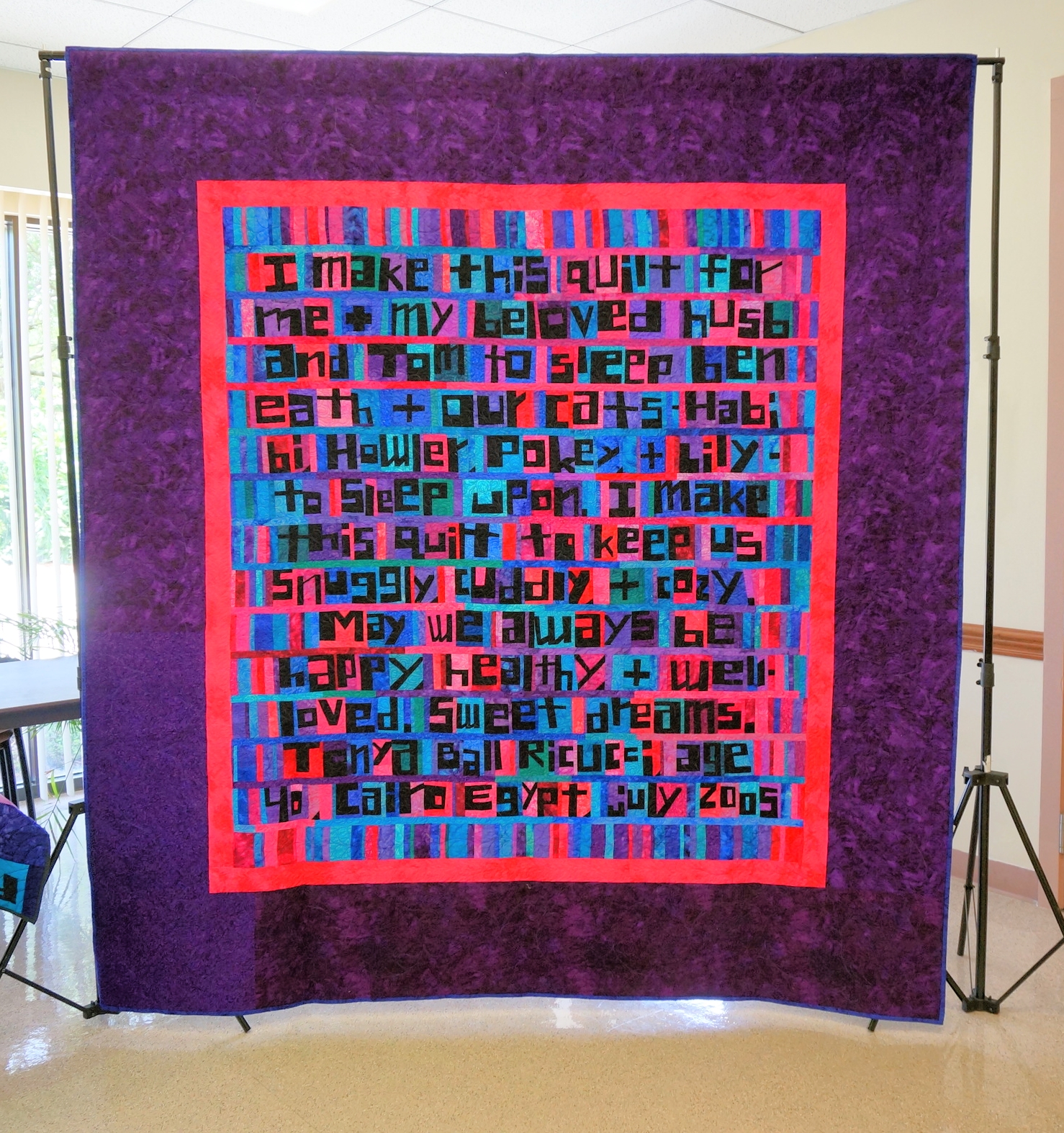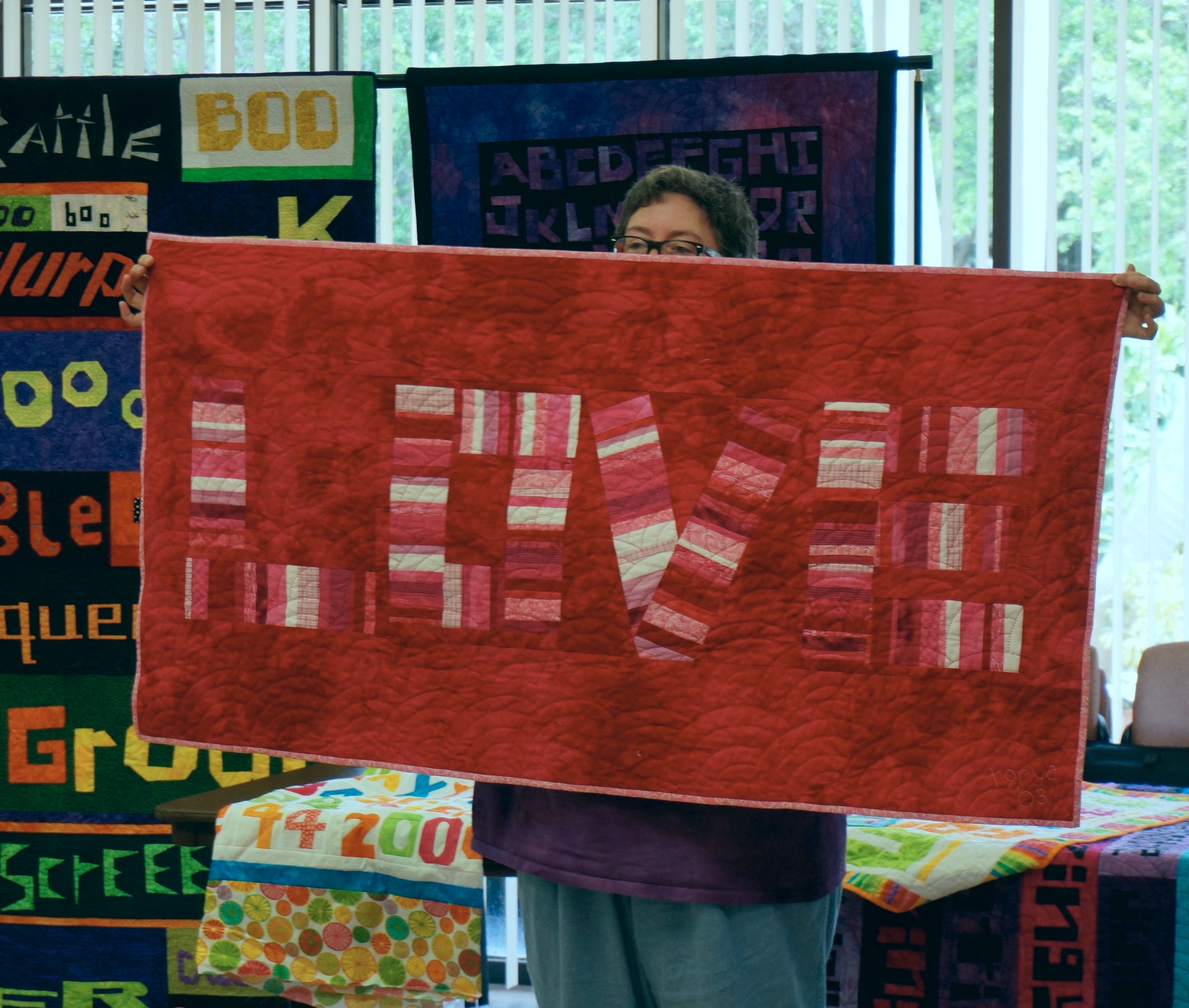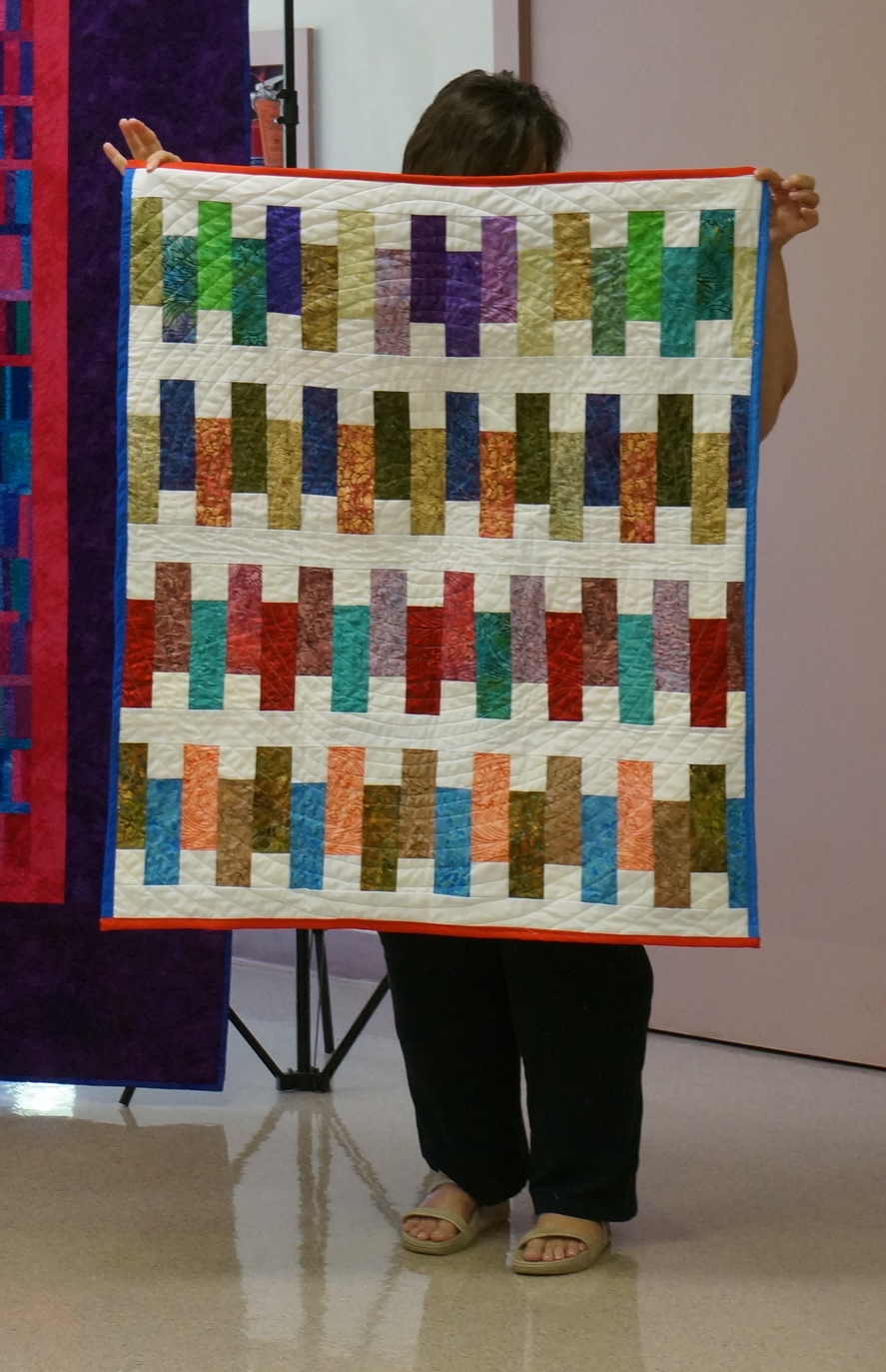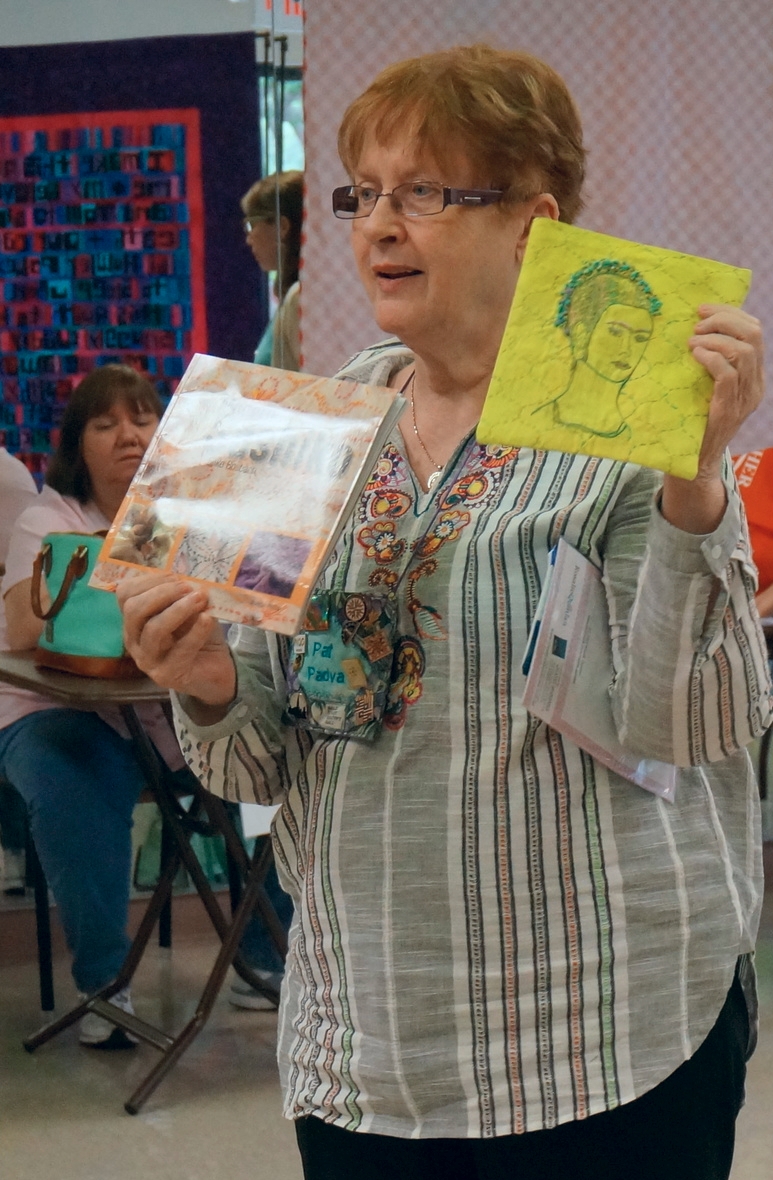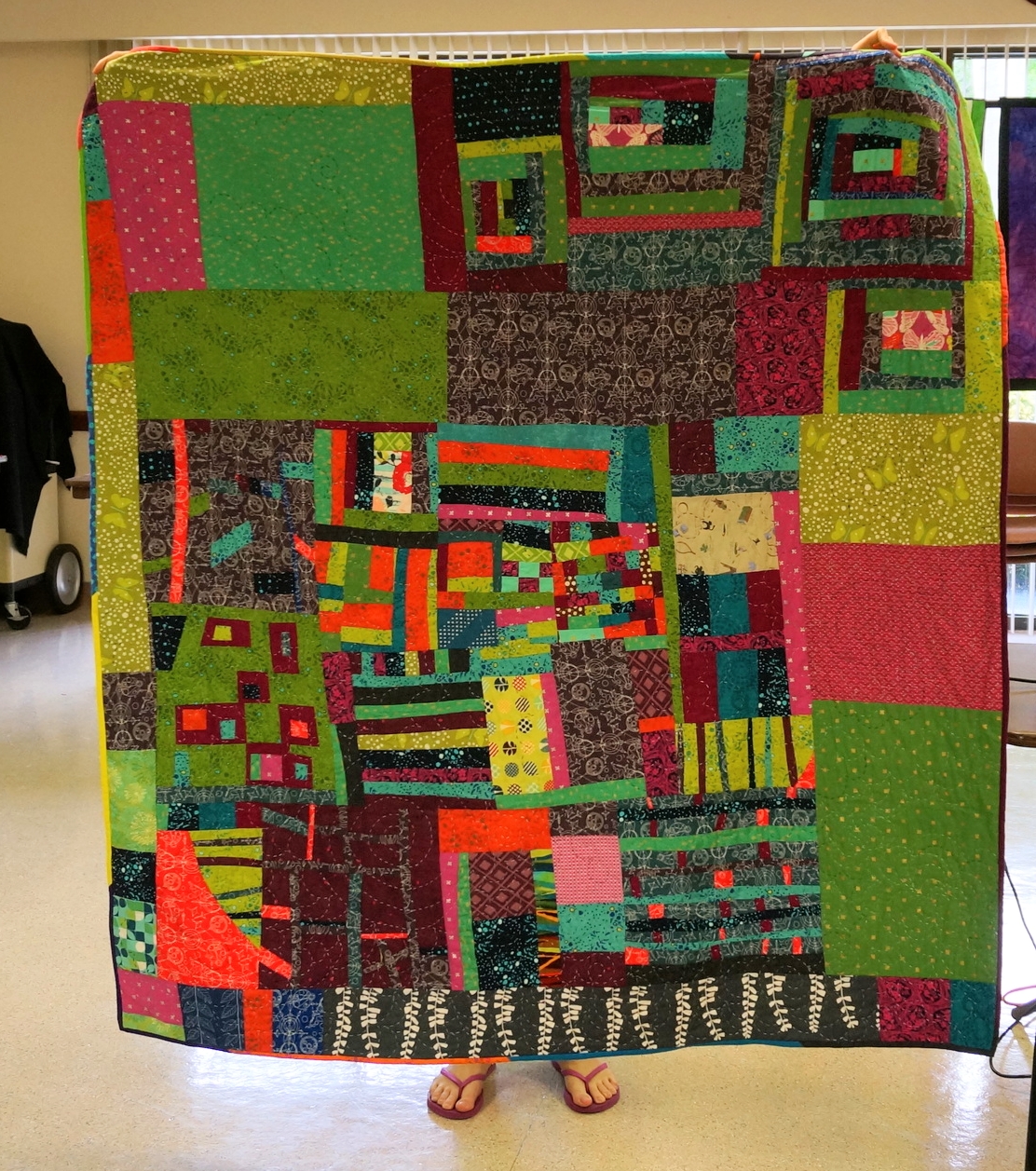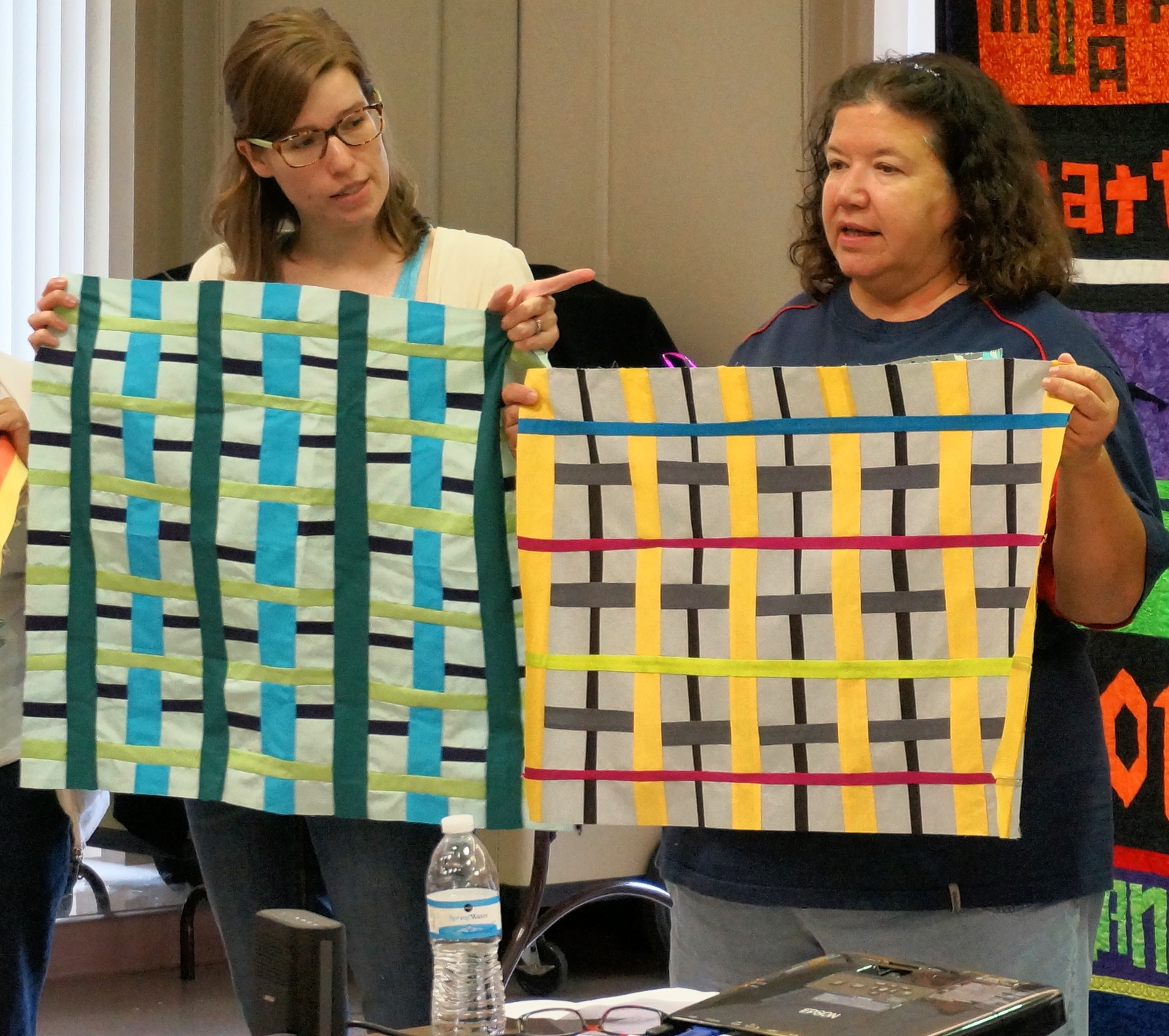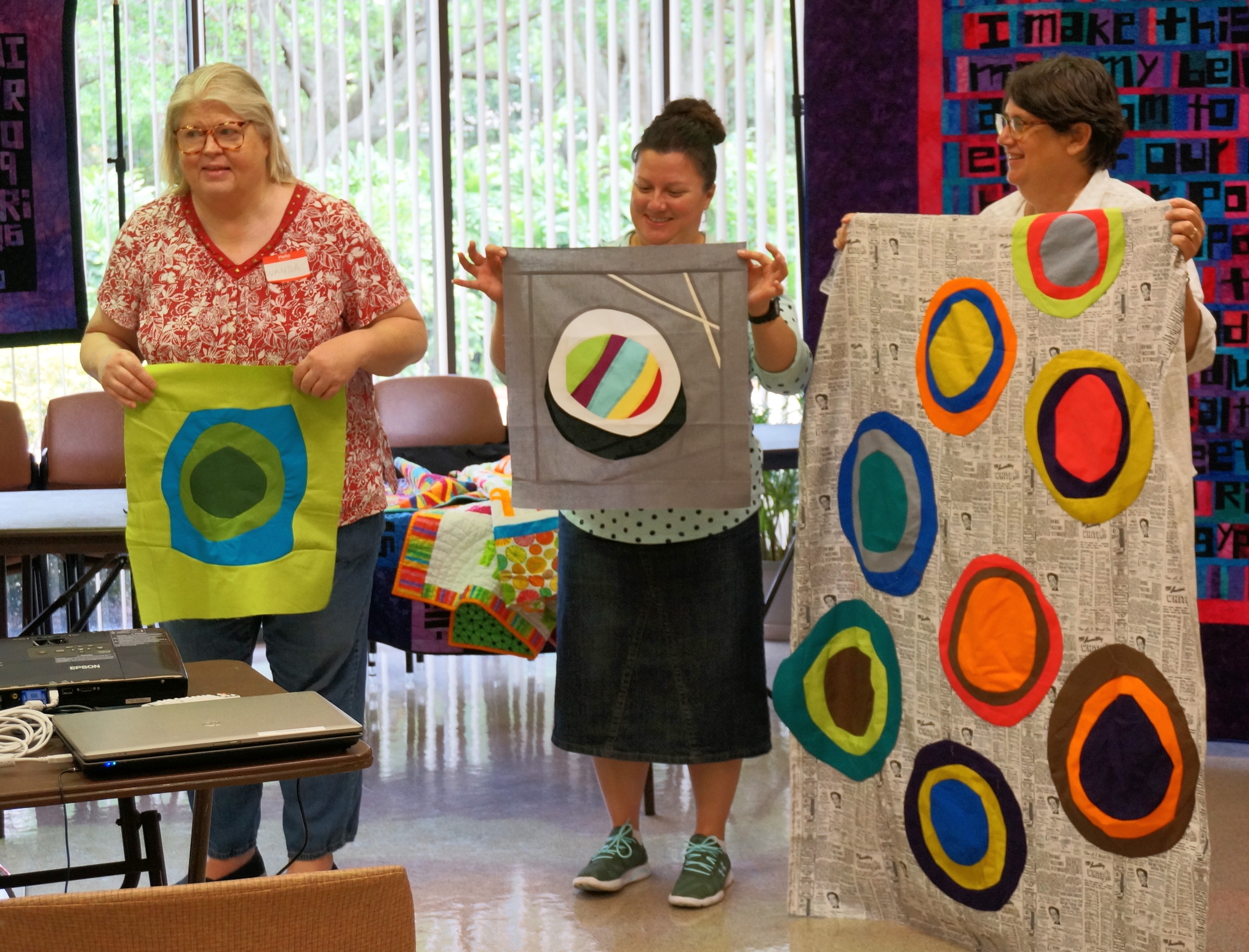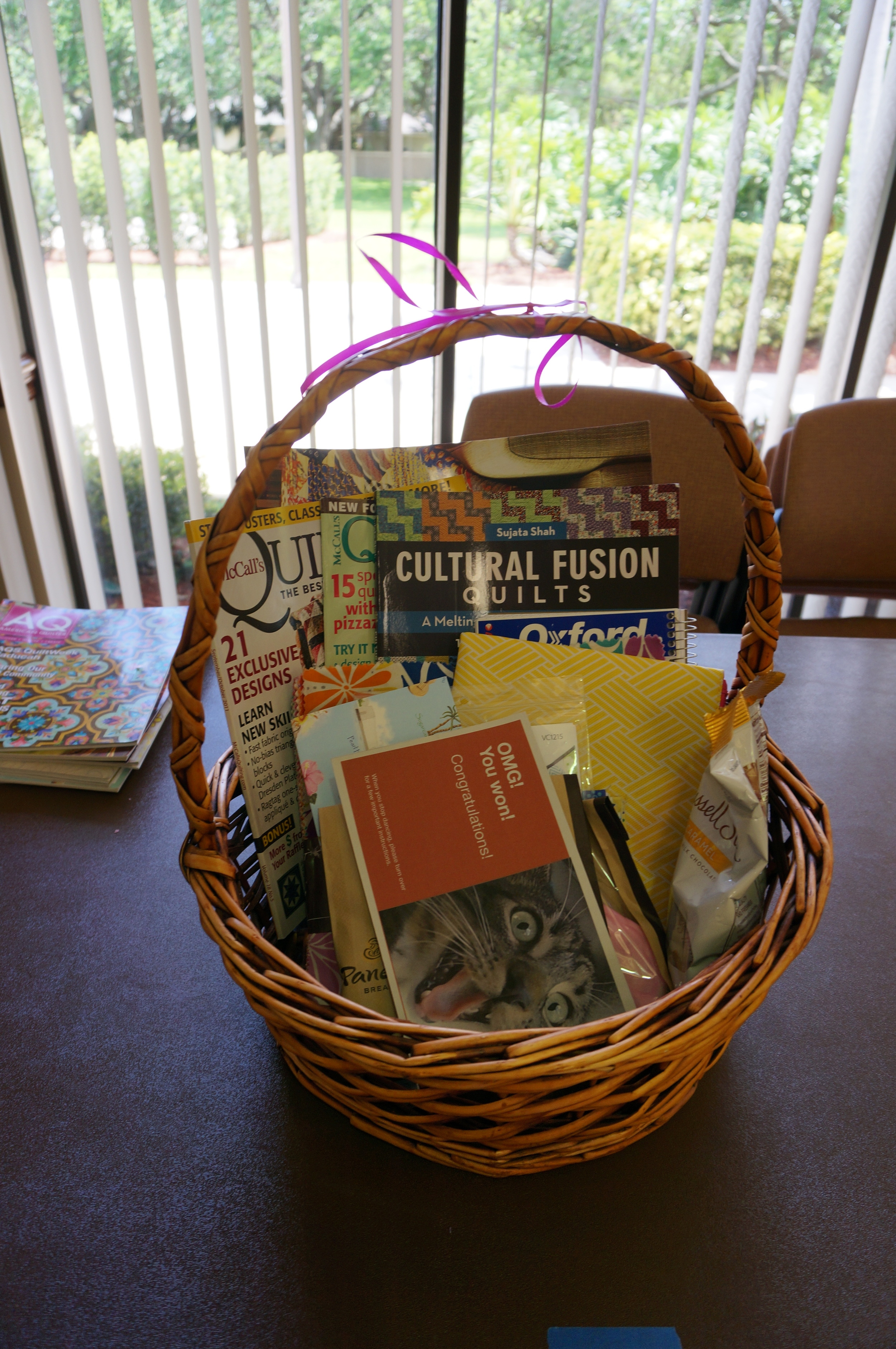 Susan Capone of the Community Service activity council gave an update on the progress on our charity quilts. Our goal is to make 10 lap quilts for a local nursing home. This week four new quilts were added to the total. Thanks to Kerrilyn O'Rourke, Wanda Goldfarb and Patti Auten for finishing the pieced tops!
The current completed quilt count is 5. Half way to goal!
Improv Round Robin QAL
VP of Projects Patti Auten showed us a sample and talked us through the construction of block number three. Round two boxes were exchanged. Be sure to post your progress on Facebook, Instagram (#sfmqg) or on the blog.
Block of the Month
This month the Block of the Month was a wonky star block. This block and colorway was very popular and there so many entries! BOM activity council chair Shelly Recicar decided to draw two names for the lottery. Please remember to use modern fabrics when making your blocks and to add your name onto the back of the block. We had a few suspenseful moments until we could figure out who the winning block belonged to. The April winners were Kerrilyn O'Rourke and Carolyn Miller. The jelly roll winner was Beth Schnell.
Special Topic
The special topic for April was Unruly Word Play. Tonya Ricucci brought a fabulous trunk show of her quilts. We really enjoyed seeing her creativity and how she used her Word Play technique to make them.
Quilty Events
VP of Programs Charlotte Noll updated us on national and local quilt events. The SFMQG will be sponsoring the BQE Modern Exhibit and it will be a perfect opportunity to show off our talents and the appeal of modern quilting. Don't forget to check the list of events on our website.
The MQG Riley Blake Challenge is coming up, to be submitted on the MQG website on or before May 31. We would love to see your progress or finished pieces at the May meeting.
A new swap: Monograms
For a little bit of swapping fun we are having an Initial/Monogram swap. We exchanged names at the meeting. Everyone who exchanged names, please make something for your swap partner that has their initial or monogram on it. Use your creativity and any technique and bring it to the May meeting for the big reveal.
Sewtastic Basket raffle
Thank you very much to all who participated in the Sewtastic basket raffle. The proceeds from the raffle are a big help in supporting the SFMQG. This month we sold $52 in tickets, so after costs we raised $40! This month's basket contained many goodies including a gift certificate for Stitchcraft, a fabric layer cake, some fat quarters, cute stationery, a quilty 2016 calendar, candy, a book and some magazines. The lucky winner was Deborah Krajkowski!
Show & Tell
As usual, we had a wonderful display during Show & Tell, including a special display by the participants in the Maria Shell workshop. There are many more meeting photos in the main Photo Gallery, check them out!
Thanks to all who attended our April meeting! See you all again in May.
~ Debby Schindall, Secretary